Presentation Video Creation Guidelines
The 43rd Annual Meeting of the Japan Neuroscience Society will stream presentation videos on a website that is accessible only to participants of the meeting. Speakers of the meeting are asked to prepare their presentation videos. Please create your presentation video by following the instructions below. A guide to creating videos will be distributed to all speakers via e-mail.
Deadline: June 30, 2020 17:00 JST
Please upload your presentation video from a designated URL, which will be provided by the Meeting Secretariat via email.
<Note>
In case you wish to upload or replace your video file after the deadline, please note that 5,500 JPY (tax included) should be paid as an administrative fee. ※No video files are accepted now.
Please note that speakers who have chosen not to submit presentation videos do not have to pay any fees.
1.Formats of Presentation Videos
Please choose your preferred video format.
◆ Slideshow video with narration
Please record your narration into your presentation material (PowerPoint, Keynote, etc.) and create a slideshow video with narration.
The Secretariat will provide the speakers with a manual on how to create a presentation video via email. Please follow the instructions described in the manual.
note
PowerPoint for Mac 2011 does not save audio when a presentation is saved as a movie. Please use PowerPoint for Mac 2019 or Microsoft 365 to save your presentation as a video file with audio.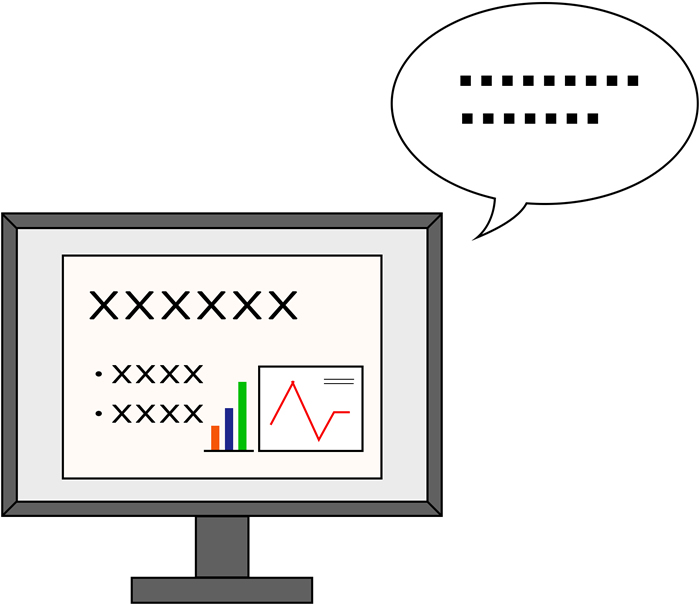 ◆ Filming a presentation
Please film a video of yourself presenting your work with a screen, etc.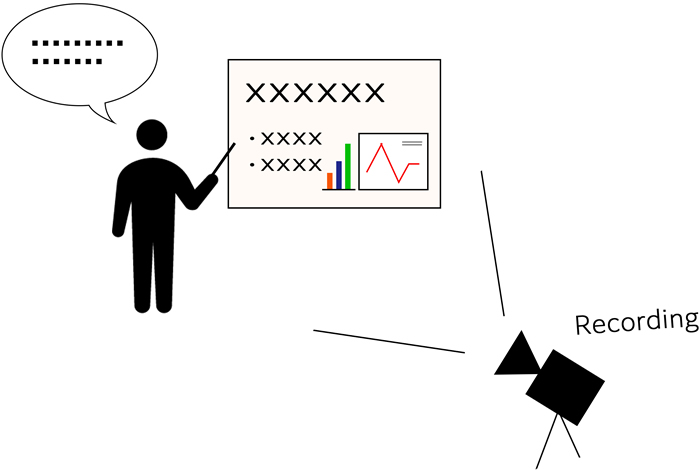 ◆ Use Zoom, etc. to create a video
It is possible to use Zoom, etc. to record a presentation.

◆ Use captions and subtitles
It is possible to add captions or subtitles to your video if you wish. Please go here for further information.
2.Languages and Length of Presentations
Language and length of your video should be as shown in the table below.
Program
Language
Maximum Video Length
Plenary/Special Lecture
English
60 min
Special Educational/Educational Lecture
Japanese
Award Lecture
English
*To be notified by the Secretariat
Symposium
English
Time assigned by the organizers
*To be notified by the Secretariat
Industry-Academia Collaboration Symposium
Educational Symposium
Japanese
Oral Presentation
English
10 min
Poster Presentation
English
3 min
3.Questions and Answers
Viewers can leave a message on each video to the speaker. Please feel free to use this function to send questions and comments.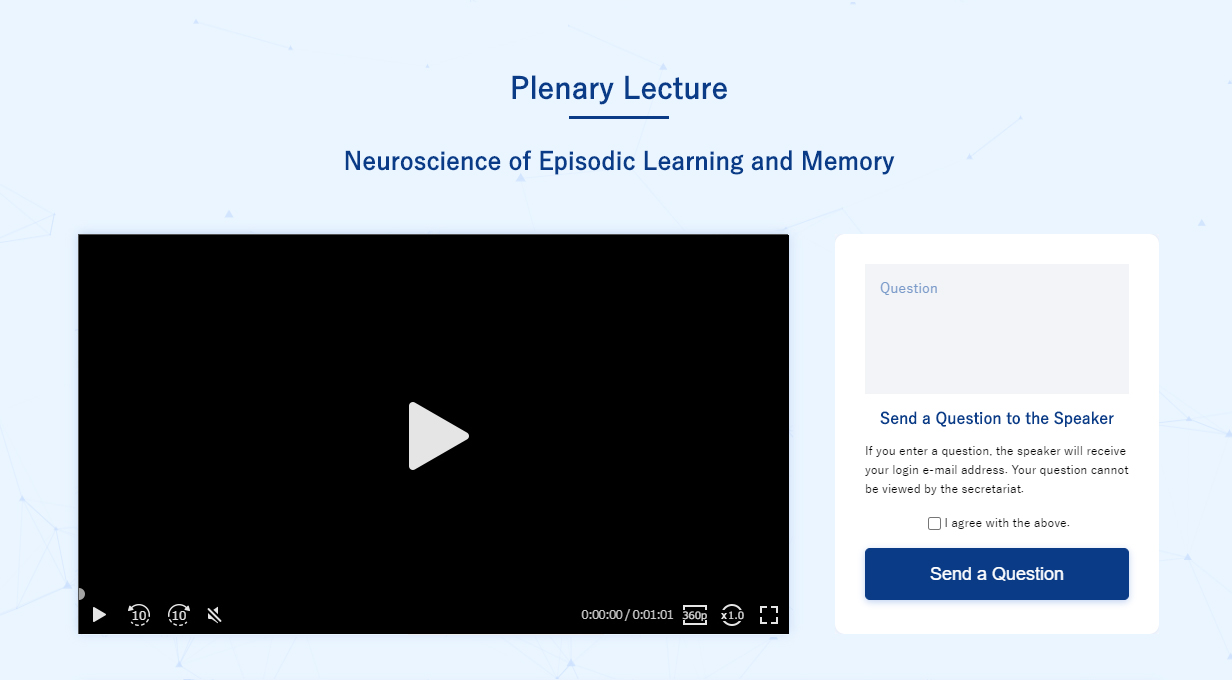 4.To Poster Presenters
The length of poster presentation videos should be 3 minutes in free format. A flash talk is recommended. It is also possible to paste your poster images on the slides.
The number of slides you can use is unlimited. So you may also shorten the time a slide is displayed to a few seconds and run through many slides without a narration if you find it difficult to narrate in 3 minutes. Viewers can use the pause button to take a close look at your slides.
5.Coloring of Presentation Materials
Approximately 5% (approximately 3 million) of Japanese and 8% of white males have difficulty in distinguishing colors in a certain range where green and red colors mix. Please take the following points into consideration when you create your presentation materials.
Use green and magenta, instead of green and red, for double-staining or DNA chip images.
For micrographs with triple or more channels, additionally show images using green and magenta for most important two channels, or, display images of each channel separately.
For graphs and explanatory figures, do not use a separate legend to describe the color-coded elements but directly type in the description of the elements on the figures themselves, since it is extremely difficult to match same colors in distant places. Also, use not only colors but different line types, shapes, shading and hatching to differentiate each element.
When the background is dark, do not use red or thin blue characters but use white, yellow, or orange ones as much as possible.
* Please go to http://www.nig.ac.jp/color/ for further information.
6.Conflict of Interest (COI) Disclosure
Please disclose your COI situation either on the first or last slide of your presentation.
◆ COI disclosure sample slide
Please read the guidelines on the Japan Neuroscience Society website for details.
Basic Guidelines
Operational Guidelines